Book Reviews
Book Review – Like The Flowing River by Paulo Coelho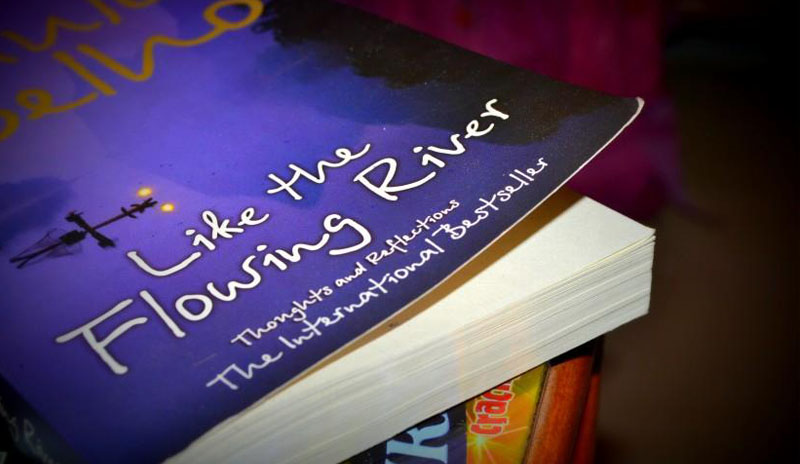 Paulo, is a writer who does not boast about what he achieved or what he wants to but actually he reflects on things that he finds and gathers them in beautiful words for you all to read.
Although, he has been called a lot of things but after reading "Like the flowing river" I came to the conclusion that not all of us have the power to understand how God helps us through daily things countless times throughout a day. Here is the complete review of this book.
Book Name: Like The Flowing River
Author: Paulo Coelho
Published by Harper Collins Uk
"Like The Flowing River" is a collection of thoughts from all aspects of life subjects range from music, nature to archery and what not. It seems as if he has went through each and every single chapter In his life and then gathered the incidents with his pen onto a paper. Once you start reading the book you get to know how simple things in life actually are telling you something way much more important.
How much money you earn or how big of a house you live in are things that hold no value no worth but how a grandmother telling her grandson about a simple object like a pencil showing the right path means everything.
Paulo, the writer of Like The Flowing River has written articles and columns in newspaper most of his life and this book is a reflection and collection of all those columns and articles into one. The publications are dispersed over long periods and dates but the author sat down to collect what could help everyone around him and the world.
In Like The Flowing River, the words are very simple and day to day vocabulary used so that the message goes out loud and clear to every person from any religion and country. The book is a timeless masterpiece which will help you throughout your life as every chapter holds a different meaning to everyone. In every chapter Paulo has made sure everyone reading can connect to something, this is what gives him the edge on diversity.
I believe you should not sit with this book without a couple of hours to spare and a steady supply of coffee coming to you. Once you start you will not finish until you find your chapter.
Image source: www.touchtalent.com