Windows Phone
How to add Google Calendar to your Windows Phone 8.1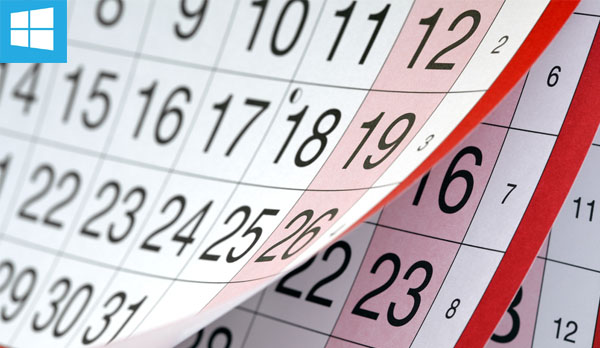 Most of the people are using Gmail to handle the calendars and contacts while using iPhone or any Android device. Let us discuss a few simple steps to synchronize your Google calendar and contacts to windows phone.
You have to follow some simple steps to add Google Calendar in Windows Phone 8.1 which are as follow:
Go to the settings of the device and click on email + account. Click on "Add an account" option. Scroll down and select "Google". Then simply, Click "Connect" on the page authorizing Windows phone to your Google account.
After that simply Sign in with your Google Account information and accept the terms and conditions to give Windows Phone access to your Google account.
How to synchronise Google Calendar and contacts
This is as simple and easy. After pressing the "Accept" button you will be taken back to your account and there you will be able to see your account added and Synchronising your emails, contacts and Google calendar to it.
To find the inbox you have to check your recently added account on the top of your home page or start screen. People Hub is the collected phone book option where you will be able to find the contacts. To find the Google Calendar, you may have to move on to the Default Calendar app of Windows phone.
To control and manage Google calendar App, You need to go to the settings option and have the control over to your recently added Google Calendar.
How to secure your Google account in Windows phone
If you are using 2-step verification with your Google account, you will just be provoked to enter your password or security code to verify your identity. This will only be possible if you enter a correct password set up on your account for safety.
Windows phone require a bit more than that. In Windows phone, you will have to create an app for the password in your Google account. On Windows Phone 8.1 it is better to use this App generated password in place of your regular passwords. To create a unique password, all that you have to do this is to go to the website accounts.google.com By clicking on the security tab.
On the website, search for the settings tab which lies next to App password option to generate it. It is very easy step by step guide through which you can easily get your phone to control these things.
You will be able to change the account name, email download patters by doing into the settings. You can also set the time to synchronize your Google calendar manually.
Also Read : Top three extremely popular Windows Phone Apps