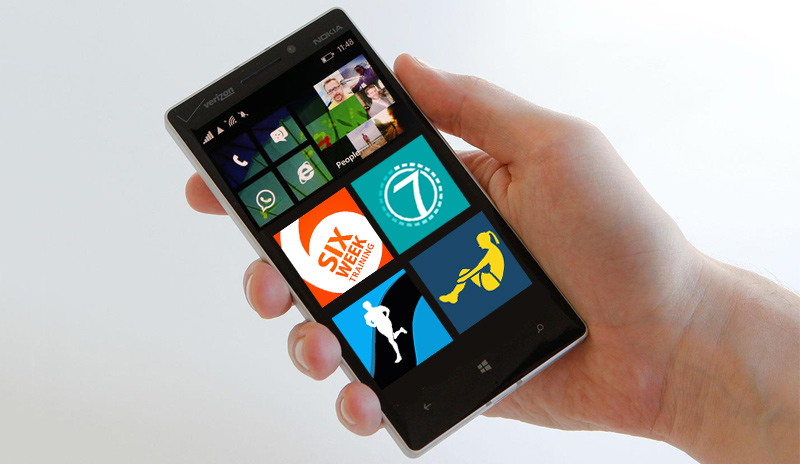 A Windows Phone is not just any phone, it is a world of possibilities and opportunities waiting to be unlocked by your fingertips.
Now you know that a Windows Phone has features and accessories to make your life simple and easy. Windows Apps that make your day easier day by day and almost everything you do is saved through those apps.
Now, when we talk about everything we include staying fit and healthy and hundreds of fitness app pop up for a Windows Phone.
Popular Fitness App for Windows Phone
But, not to worry your trusted website is here to give you five of the most reliable fitness app that actually are good enough to work with.
Fitness Apps that will help you and not just be a piece of ornament for your Windows Phone.
Runtastic:
From running, hiking, walking and tracking this app records everything for you once you get into your work mode.
With Runtastic for Windows Phone, if indoors, it records cardio, treadmill, yoga & weight lifting and all these kind of activities that you do.
Runtastic Fitness App helps you track all your fitness related things and keeps your health in check.
Abs Workout:
" Train where you want, how you want and where you want", this is the official motto of this app which goes with the name of Abs Workout for Windows Phone.
You can also enjoy music during workout and this fitness app has three basic levels with the names Easy, Beginner, Hard & Pro. You can chose suit anytime you want, anywhere and start working out.
Microsoft Health:
Microsoft if made an app that works with your health and fitness then it won't be just any Windows Phone App would it now?
Great thinking, Microsoft Health it's not just any fitness app from your sleep quality to your heart rate, the steps you take and the calories you consume this recommended fitness app marks everything in it.
With a 24-hour heart rate monitor with you staying healthy is no issue at all from now on.
6 Week Training
Week Training is a famous fitness App which gives you routines to work with so that all you have to do is follow it to the point. It monitors your progress and then suggests which will work best for you in the following weeks. A perfect fitness App for managing your health and fitness.
This fitness App can keep an eye about all your health and fitness activities from pushups, situps, squats, Dips and Pullups. A top fitness App for managing your health and fitness.
Seven – 7 Minute Workout Challenge:
You only need 7 minutes to get this working for you and nothing else. Seven Workout Challenge for you which is based on 12 exercises. The only equipment you need is your wall, yourself and a chair and you can start anywhere. Only 7 minutes and you can monitor your goals in an easier way.
With this best fitness app, you have 10 seconds of rest between 30 seconds of intense workout exercises and for your help there are illustrations, visual timers, spoken instructions.